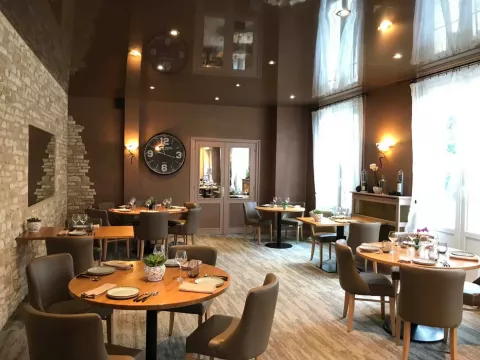 Les Airelles, Hotel in Normandy in the Pays de Bray
Hotel in Normandy in the Pays de Bray
The Hotel Restaurant "Les Airelles" is located in the heart of the Pays de Bray, in the town centre of Neufchâtel en Bray, near the shops and the church. Member of the association "Bray Gourmand" and of the "Toques Normandes", the owner will propose you a gastronomic cooking from fresh local products.
The spacious and comfortable rooms will welcome you to make your stay a haven of peace and well-being.
When you come back from the beach or from a walk, the hotel Les Airelles welcomes you in its garden terrace for a relaxing moment...
horaires hôtel
Horaires restaurant
Wednesday
12:00-14:00
19:00-20:30
Thursday
12:00-14:00
19:00-20:30
Friday
12:00-14:00
19:00-20:30
Saturday
12:00-14:00
19:00-20:30